Satellite Archeology
UNPUBLISHED
(CHECK BACK FOR UPDATES!)
L. Ron Hubbard Writers of the Future Anthology
HONORABLE MENTION, 2ND Q 2021


Becoming Rook
UNPUBLISHED
(CHECK BACK FOR UPDATES!)
L. Ron Hubbard Writers of the Future Anthology
HONORABLE MENTION, 3RD Q 2020


Paired and Parted
UNPUBLISHED
(CHECK BACK FOR UPDATES!)
L. Ron Hubbard Writers of the Future Anthology
HONORABLE MENTION, 3RD Q 2019



Anonymously Famous
UNPUBLISHED
(CHECK BACK FOR UPDATES!)
L. Ron Hubbard Writers of the Future Anthology
HONORABLE MENTION, 2ND Q 2018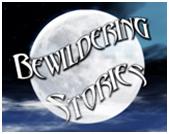 In a frozen world where global warming has turned itself upside down, 16-year old Nate discovers dangerous technology from a previous age.
Appeared in...
... and was chosen for ...
Their criterion: "If a friend asked you to recommend something outstanding from the past quarter of Bewildering Stories, what are your favorites? What would you choose?"
ENDURING WINTER'S AWARDS
NESFA SciFi & Fantasy Short Story Contest 2016 -- First Runner Up
Writers of the Future Anthology 2016 -- Finalist



Mobius, Journal for Social Change 2021
As other crimes unfold around them, the police officers of Space Station E12 chase an illegal food truck, and the C.H.I.E.F. is there to ensure they stay on mission in this surreal comedy.
Sixth Annual Los Angeles NaNo Anthology 2019
Finalist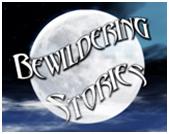 Bewildering Stories 2019
The lonely ad bot went into the wilds of the internet again, determined to be make a true friend today, and then help its true friend live a happier life through the deliciousness of Yum-E-Yum Gum.
This story was featured in issue 800 and Bewildering Stories' First Quarterly Review of 2019.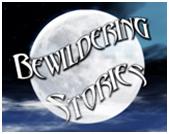 Bewildering Stories 2012
Bewildering Stories published "The Hero Rush" in 2012. It was also featured in Bewildering Stories' Quarterly Review.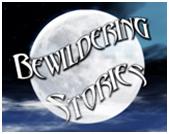 Bewildering Stories 2011
The Laughing Bombs, a surreal trek through the front lines of war, was published by Bewildering Stories, November 2011.
The Laughing Bombs was featured in Bewildering Stories' 4th Quarterly Review 2011, and their Annual Review 2011, The Mariner Awards.
A Reading from My Debut Novel
LOST HELIX
It includes videos about the Science Fiction that inspired LOST HELIX