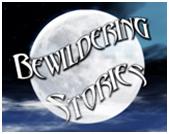 Bewildering Stories 2017
The two McKenna Mining Incorporated employees inside the shuttle had no idea that Bob was out on their hull. Their ignorance was essential because Bob's job was that of the mythical gremlin.

Nth Degree 2013
The -Ghost- Lost Ship was published by Nth Degree in 2013. Ed smoked menthols. He salvaged them from an old space freighter. Of course, to him they were just freighters. I mean, he's in space so why would he call them space freighters? Really?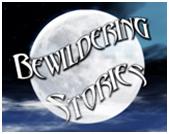 Bewildering Stories 2012
Bewildering Stories published "The Hero Rush" in 2012. It was also featured in Bewildering Stories' Quarterly Review.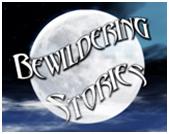 Bewildering Stories 2012
Heroes of the Hydra, Bewildering Stories, 2012. "Don't stop counting!" yelled an unfamiliar woman in an unfamiliar uniform. Hank realized he wore a uniform like hers. "1- 2-3! 1-2-3!" she ordered before firing out the window. "Don't stop counting!"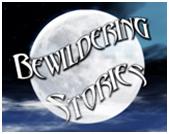 Bewildering Stories 2011
The Laughing Bombs, a surreal trek through the front lines of war, was published by Bewildering Stories, November 2011, their 4th Quarterly Review 2011, and their Annual Review 2011, The Mariner Awards.
Pariah 2011
Type II Agoraphobia, Pariah, 2011. Shane, at the end of a cord of six and seven year-olds tied to Janet's waste, had it looped, thwarting Janet's attempt to get away from his questions. Another boy tested the cord by lunching himself into space.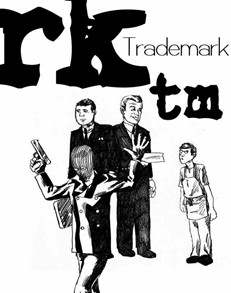 Nth Degree 2010
Trademark a Tragedy was published by Nth Degree, April 2010. Fear swells his eye. The bar code scanner falls, scanning on its way down. Beep. Beep. Beep. Kevin runs for the panic button but too late. A heavy legal document stops him in his tracks.

Pariah 2010
The Last Mortician was published by Pariah in 2010. "I couldn't take another one jumping out of the coffin," said Owen as he sat in the tavern by the deep red sea. He'd been the town's only mortician. Now he'd go down as the planet's last mortician.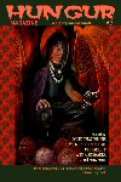 HUNGUR 2009
Happy Pills and Candy Bars was published by HUNGUR #6, May 2009. The old, grey Captain just wanted to fill those cargo drones with ore until he had enough money to cruise around in a house shuttle. I'm pretty sure he was trying to kill me.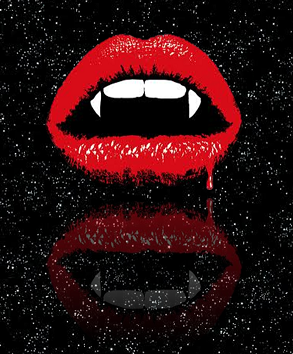 SONAR 4 2009
Ghosts of Liberty, Sonar4, 2009. The Grey Ghost seized The Liberty of the Stars, what they were here for. But Greg had what he wanted, hundreds of Derelicts, just as he'd predicted! Now he needed to get to civilization and away from these criminals.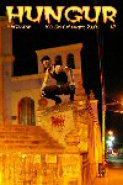 HUNGUR 2008
Morbid Silence was published by HUNGUR Magazine in May 2008. Tradition dictated that Victoria hunt Luke down but Victoria didn't need tradition telling her what to do; the bastard had taken her blood and she was going to wring it from his ashes.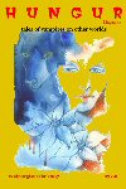 HUNGUR 2007
Crypt Hound was published by HUNGUR Magazine in May 2007. Victoria's fangs ached in anticipation as she slipped unnoticed back into the throngs of humans scurrying to escape the invasion. Her eyes perused the panicked crowd like items on a menu.

Nth Degree 2006
Firewall was published by Nth Degree Magazine in May 2006. In a world with psychic controlled servers, corporate espionage gets cerebral and firewalls get surreal.